Stuffed Cucumbers with Feta and Dill
Stuffed cucumbers are a refreshing and healthy appetizer that is perfect for any occasion, from summer picnics to elegant dinner parties.
This recipe features crisp and juicy cucumbers that are hollowed out and stuffed with a flavorful mixture of cream cheese, herbs, and spices. The filling is creamy and tangy, and it complements the cool and crisp texture of the cucumber perfectly.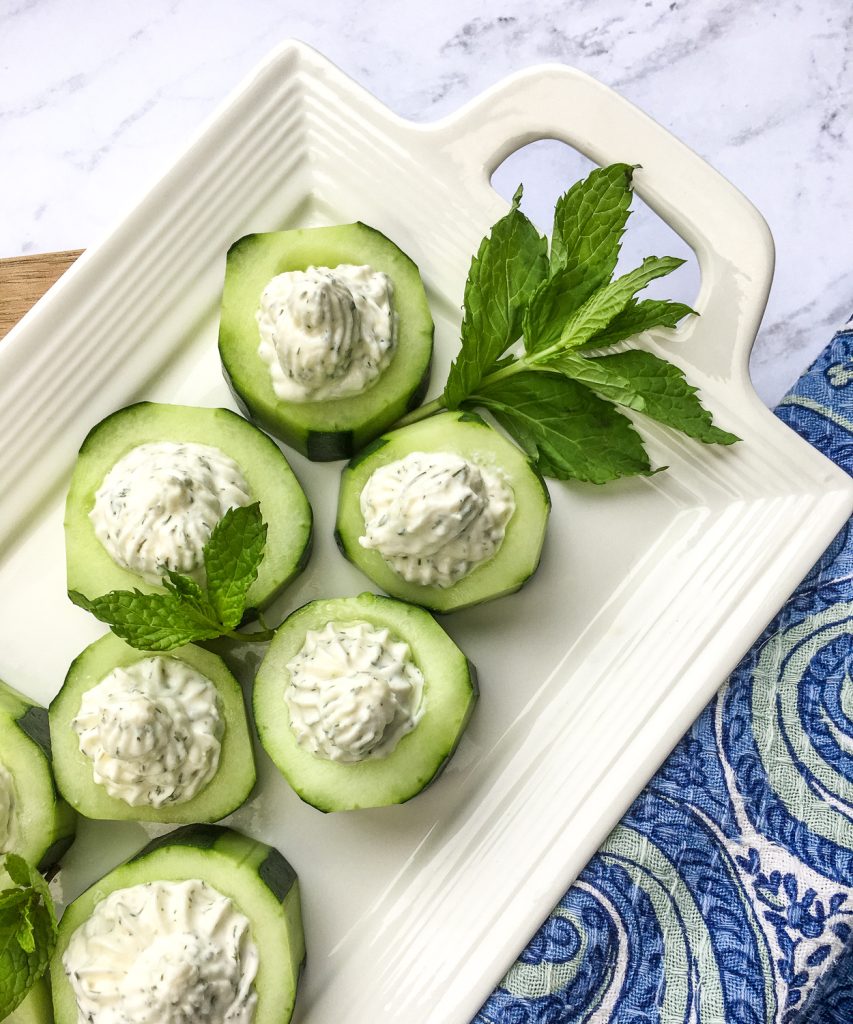 This post contains links to products I like and think will be useful to you. If you click through and make a purchase I make a commission.
Stuffed cucumbers are easy to make and can be customized with your favorite ingredients, such as smoked salmon, dill, or sun-dried tomatoes. Whether you're looking for a light and refreshing appetizer or a healthy snack, stuffed cucumbers are a great choice.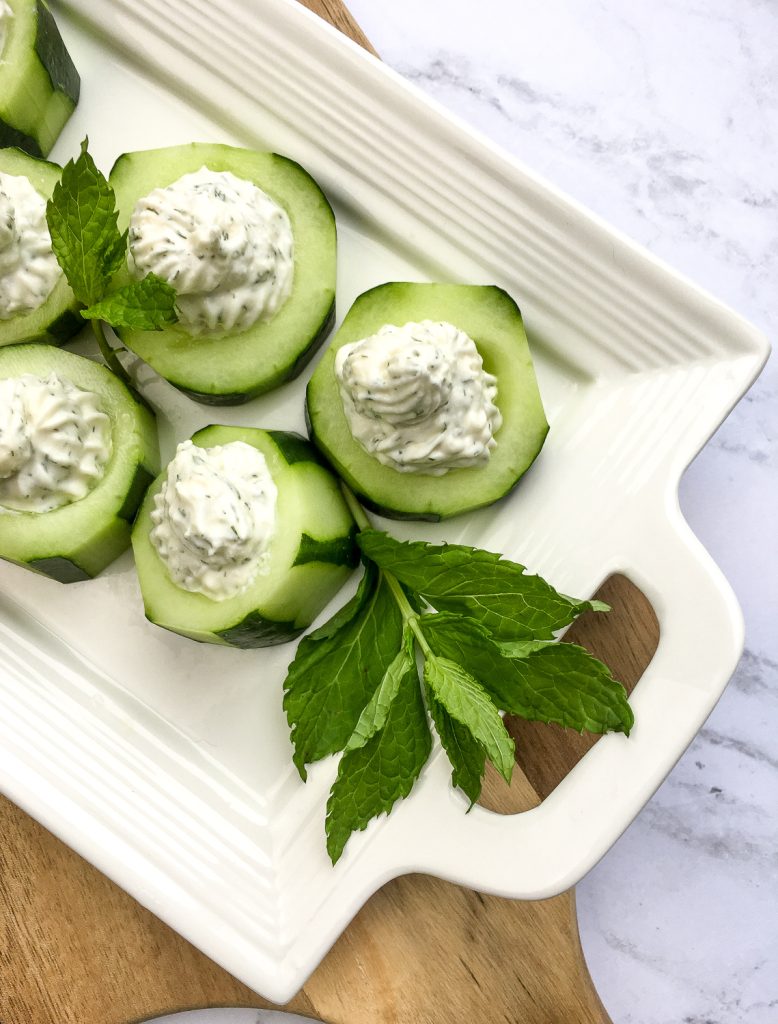 Can I make this dish ahead of time?
Yes, you can make the filling and stuff the cucumbers several hours in advance. Just cover them and keep them refrigerated until ready to serve.
How long will stuffed cucumbers keep in the refrigerator?
This easy appetizer will keep in the refrigerator for up to 2-3 days, although they are best when served fresh.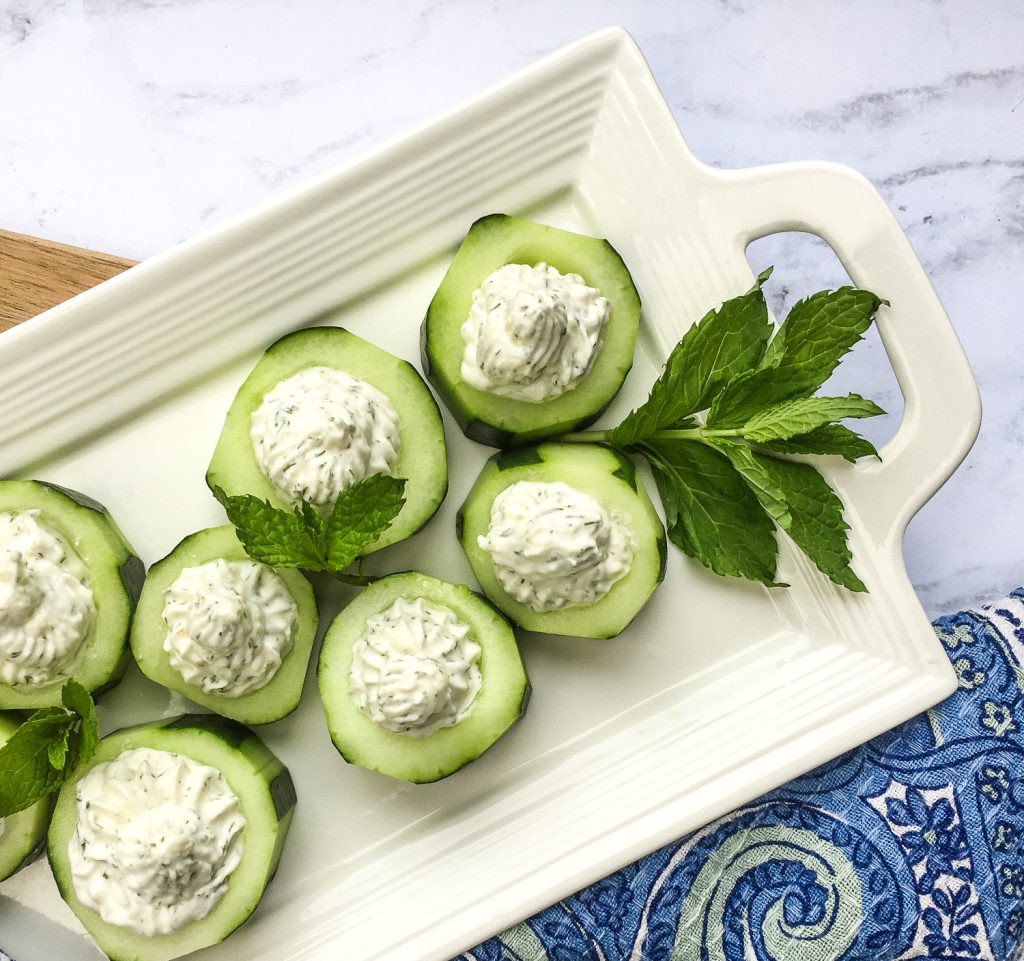 What ingredients to I need to make this recipe?
cream cheese
Feta
half & half
fresh dill
garlic powder
Sea salt and black pepper
cucumbers
Helpful tools to make this recipe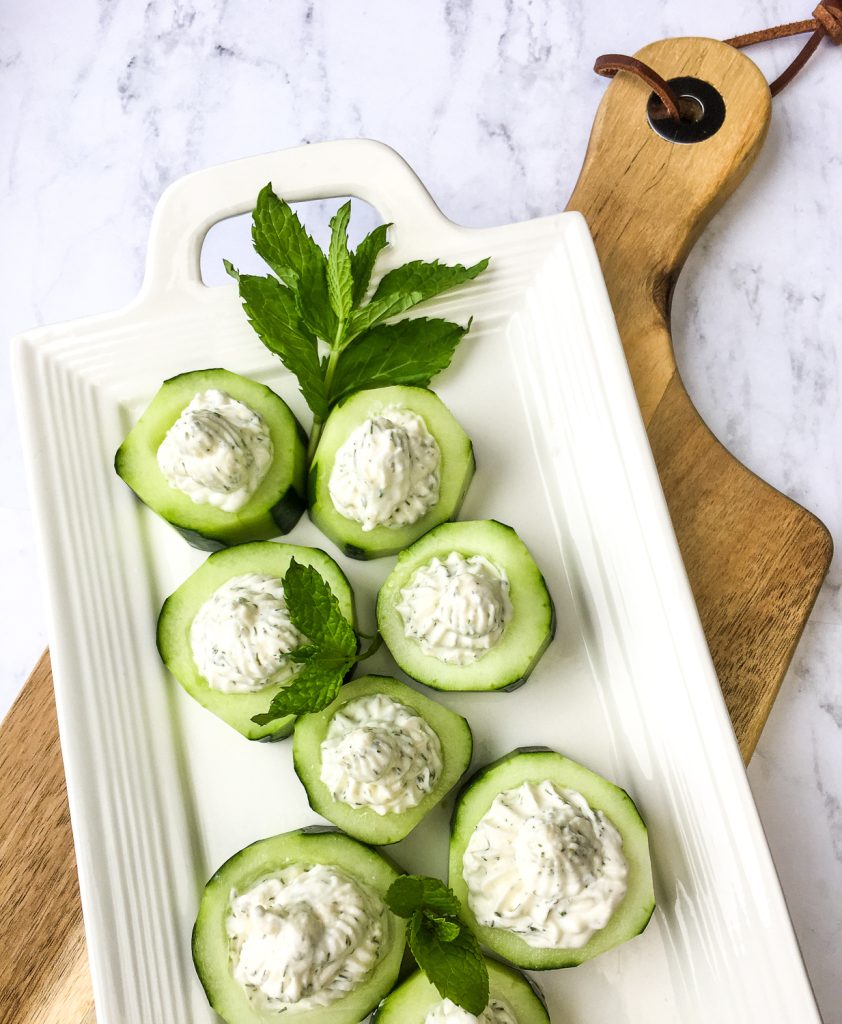 What other recipes should I try?
Stuffed Cucumbers with Feta and Dill
Ingredients
8 oz. cream cheese, softened
8 oz. Feta, crumbled
3 T. half & half
2 T. fresh dill (or 2 t. dried)
1 t. garlic powder
Sea salt and black pepper, to taste
4 medium cucumbers, cut into 4-5 equal sized sections*
Garnish: (optional)
Fresh dill and/or mint sprigs
*Cucumbers can be peeled, partially peeled, or unpeeled depending on personal preference.
Instructions
Place cream cheese, Feta, half & half, dill, and garlic powder in a large mixing bowl and season with salt and black pepper, to taste. Beat with a hand mixer or immersion blender until mixture is light and fluffy. Set aside.
Trim each cucumber section so that the bottom is flat and top is slightly angled. Carefully scoop out the interior of each section with a small measuring spoon, leaving enough space on the bottom and sides to form a small "cup."
Transfer some of the whipped Feta mixture to a pastry bag fitted with a large tip (or use a plastic sandwich bag with one of the bottom corners removed). Carefully pipe the whipped Feta into each cucumber cup and set on a serving platter.
Serve immediately garnished with sprigs of fresh dill and/or mint, if desired. Enjoy!