Passion Tea Lemonade Starbucks Copycat Recipe
Passion tea lemonade is a refreshing and flavorful drink that combines the tartness of lemonade with the unique taste of passion tea. You will love this refreshing copycat recipe!
This refreshing lemonade is a popular drink choice at popular coffee chains like Starbucks. It is also a popular drink option at summer parties and outdoor events.
This post contains links to products I like and think will be useful to you. If you click through and make a purchase I make a commission.
In addition to being delicious, this simple lemonade also offers health benefits. Passion tea is a rich source of antioxidants, which can help protect the body from damage caused by free radicals. Lemonade is also a good source of vitamin C, which can help boost the immune system.
Overall, this easy lemonade recipe is a tasty and refreshing drink that is perfect for hot summer days or any time you want a sweet and tangy pick-me-up.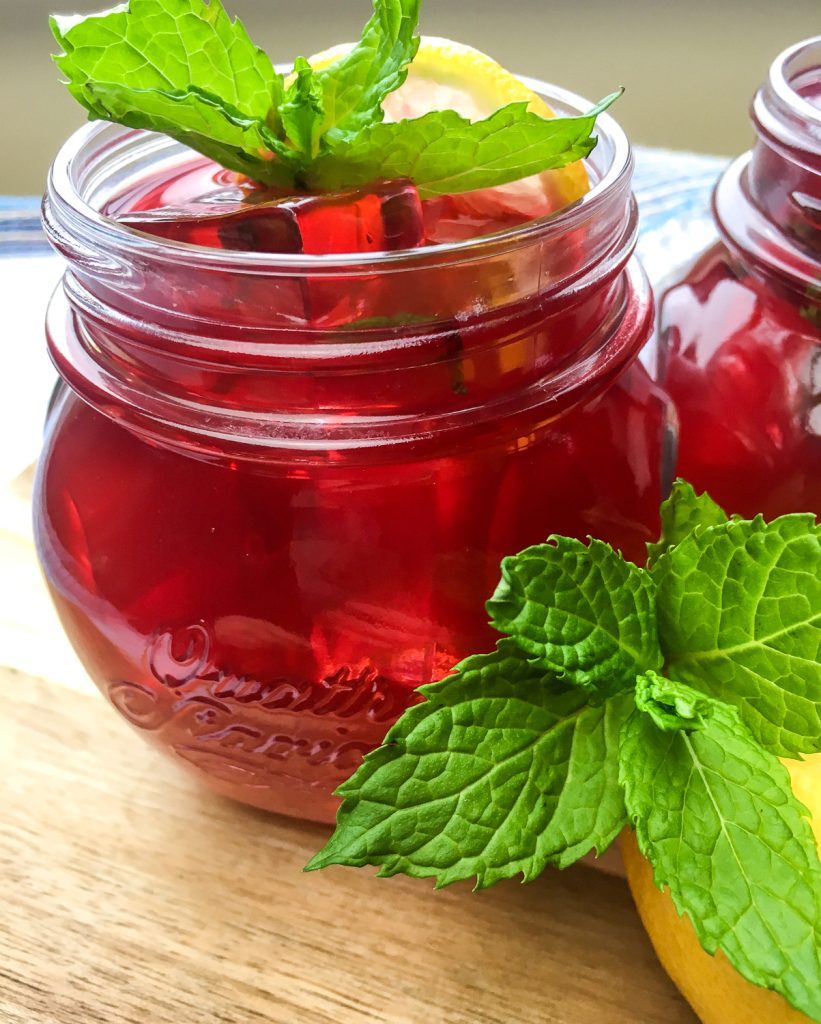 What is passion tea lemonade?
Passion tea lemonade is a beverage made by combining passion tea with lemonade. Passion tea is a caffeine-free herbal tea made passion tea bags, lemon juice, and a few other ingredients.
What does passion tea lemonade taste like?
This refreshing drink has a sweet and tart flavor profile. The passion tea adds a fruity and floral taste, while the lemonade adds a sour and refreshing flavor.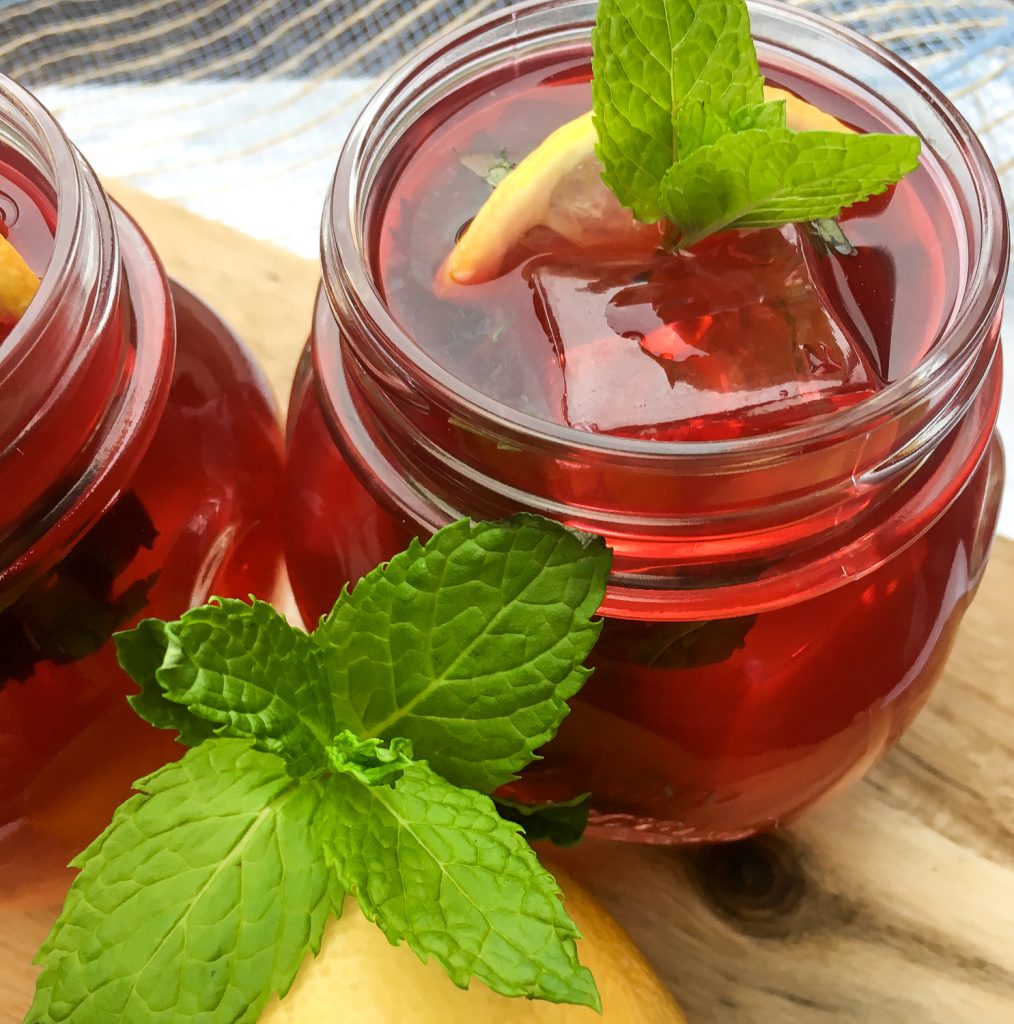 What ingredients to I need to make this refreshing drink?
water
Passion tea bags
honey
lemongrass
cinnamon sticks
lemon juice
Ice
Fresh lemon slices
Sprigs of fresh mint
Helpful tools to make this recipe
Can I make passion tea lemonade at home?
The great news is that you certainly can make this favorite Starbucks copycat beverage at home. Just follow my simple and delicious recipe below!
What other recipes should I try?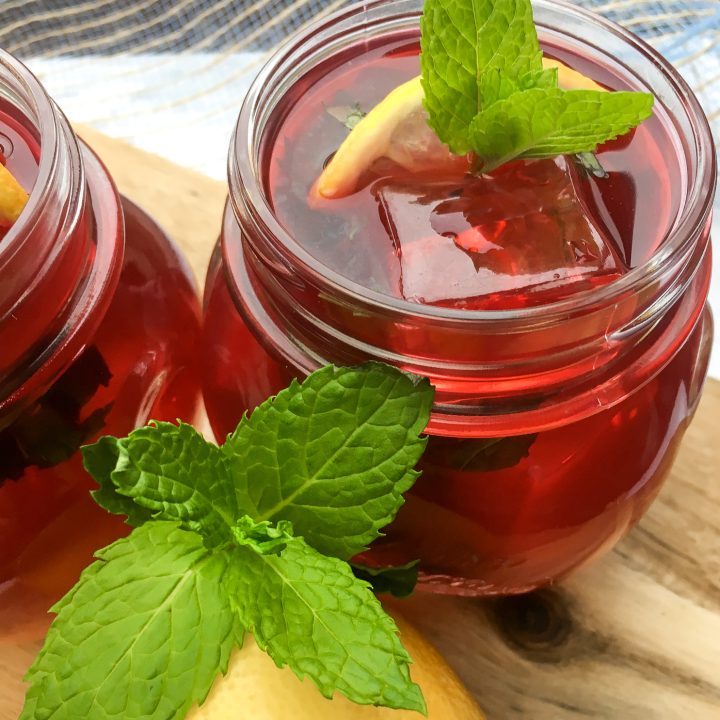 Passion Tea Lemonade Starbucks Copycat Recipe
Ingredients
5¼ c. water, divided
4 Tazo® Passion® tea bags
¼ c. honey, preferably local
4" piece lemongrass, finely chopped
2 small cinnamon sticks
½ c. fresh lemon juice
Ice, to serve
Garnish: (optional)
Fresh lemon slices
Sprigs of fresh mint
Instructions
Bring four cups water to a rapid bowl in a teapot or saucepan. Remove from heat and add tea bags. Allow tea bags to steep for several minutes before discarding.
To prepare the infused simple syrup, combine a quarter cup water, honey, lemongrass, and cinnamon sticks in a small saucepan and place over medium heat. Simmer, stirring occasionally, until mixture is heated through and starts to thicken, approximately 4-5 minutes.
Remove from heat and pour through a fine mesh strainer to separate the solids from the liquid. Discard solids and set the remaining simple syrup aside to cool.
Combine the brewed tea, lemon juice, and remaining cup of water in a large pitcher. Add infused simple syrup, to taste, and stir to combine.
To serve, fill four chilled glasses with ice before adding the sweetened iced tea mixture. Garnish with lemon slices and sprigs of fresh mint, if using, and serve immediately. Enjoy!