Banana Beet Smoothie with Berries Recipe
If you're looking for a healthy and delicious smoothie recipe to start your day, a banana beet smoothie might be just what you need.
This smoothie combines the sweetness of ripe bananas with the earthy flavor of beets, creating a nutrient-packed drink that's full of vitamins, minerals, and antioxidants.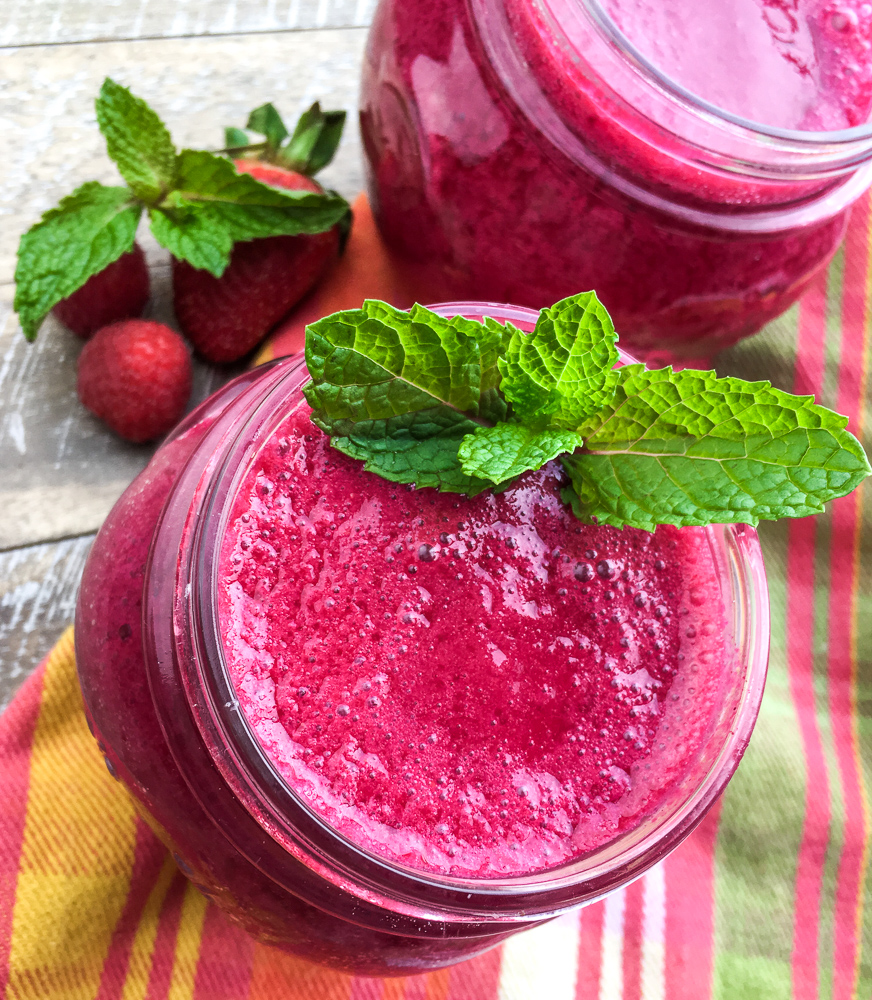 This post contains links to products I like and think will be useful to you. If you click through and make a purchase I make a commission.
Not only is this smoothie easy to make, but it's also a great way to add more fruits and vegetables to your diet. In this recipe, we'll show you how to make a simple banana beet smoothie that's both tasty and good for you.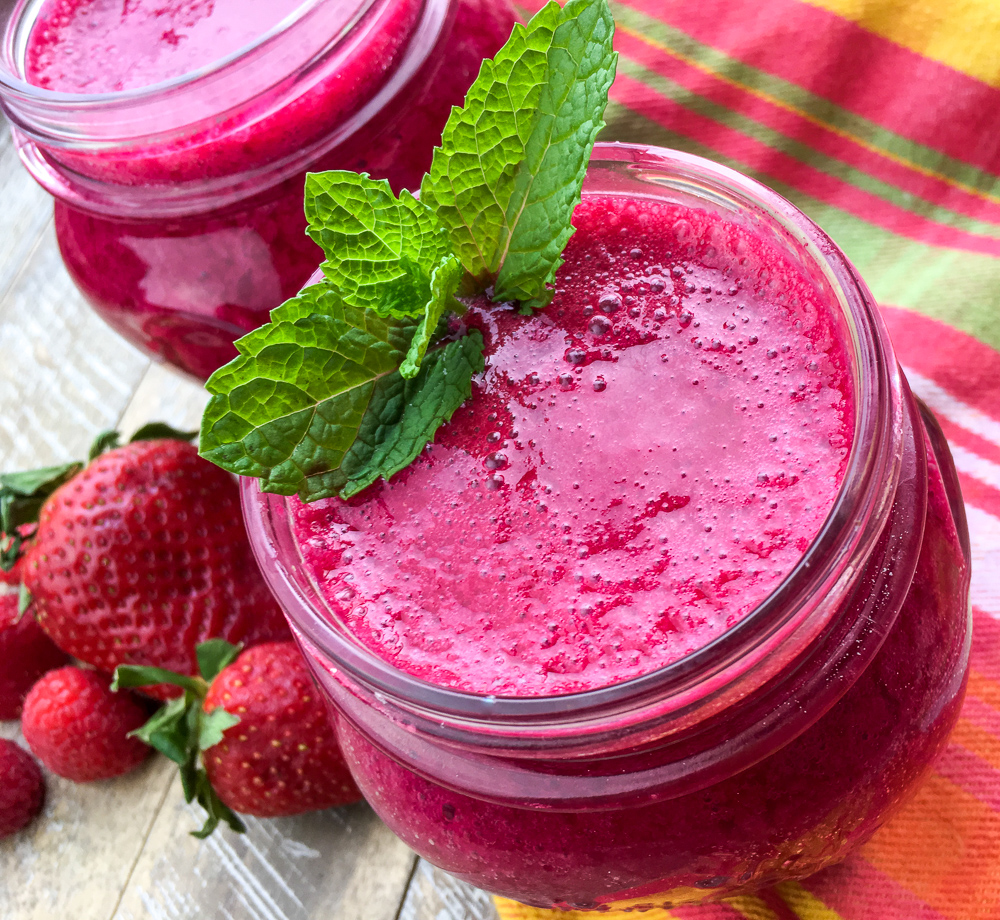 What are the benefits of drinking banana beet smoothie?
This delicious smoothie recipe is a healthy drink that provides several benefits to the body. The beets are rich in nutrients like iron, potassium, and vitamin C, which help improve blood circulation, boost immunity, and lower blood pressure. Bananas, on the other hand, are a good source of fiber, vitamins, and minerals. They help to aid in digestion and provide energy. The smoothie is also low in calories and fat, making it a great option for those who are trying to lose weight or maintain a healthy diet.
Can you taste the beets in a banana beet smoothie?
Yes, the earthy flavor of beets is present in a banana beet smoothie, but it's balanced by the sweetness of ripe bananas. The other ingredients in the smoothie also help to mellow out the beet flavor, resulting in a delicious and nutritious drink.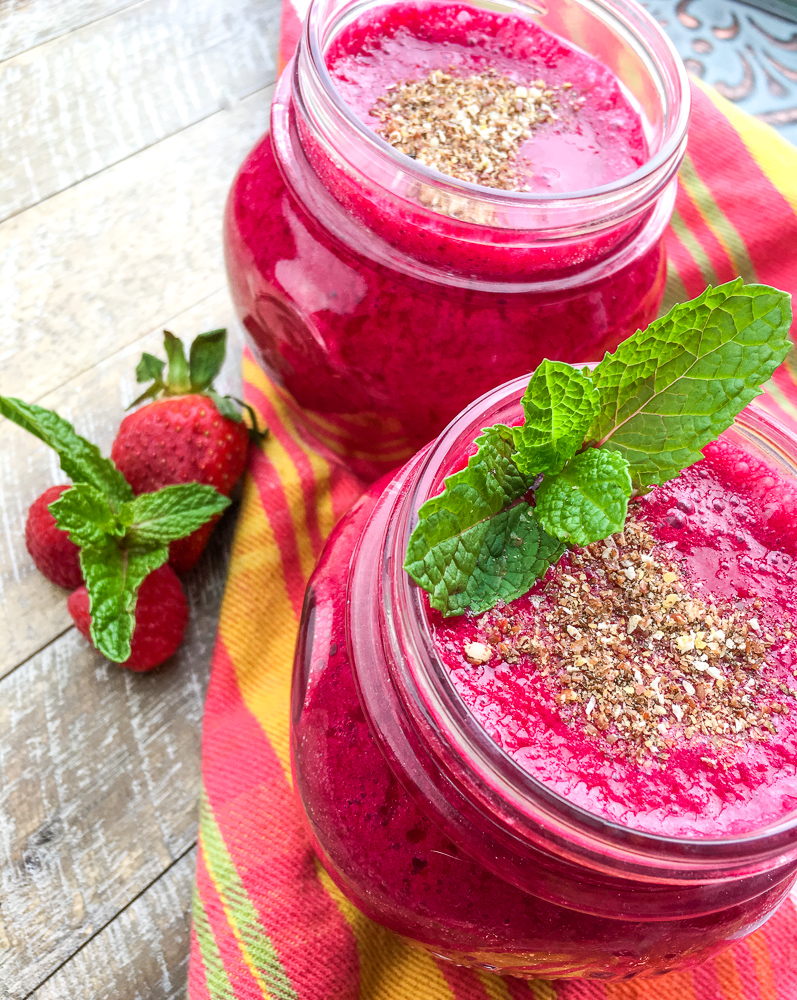 What ingredients to I need to make RECIPE?
bananas
strawberries
raspberries
red beets
almond milk
ice cubes
fresh mint, for garnish
Helpful tools to make this recipe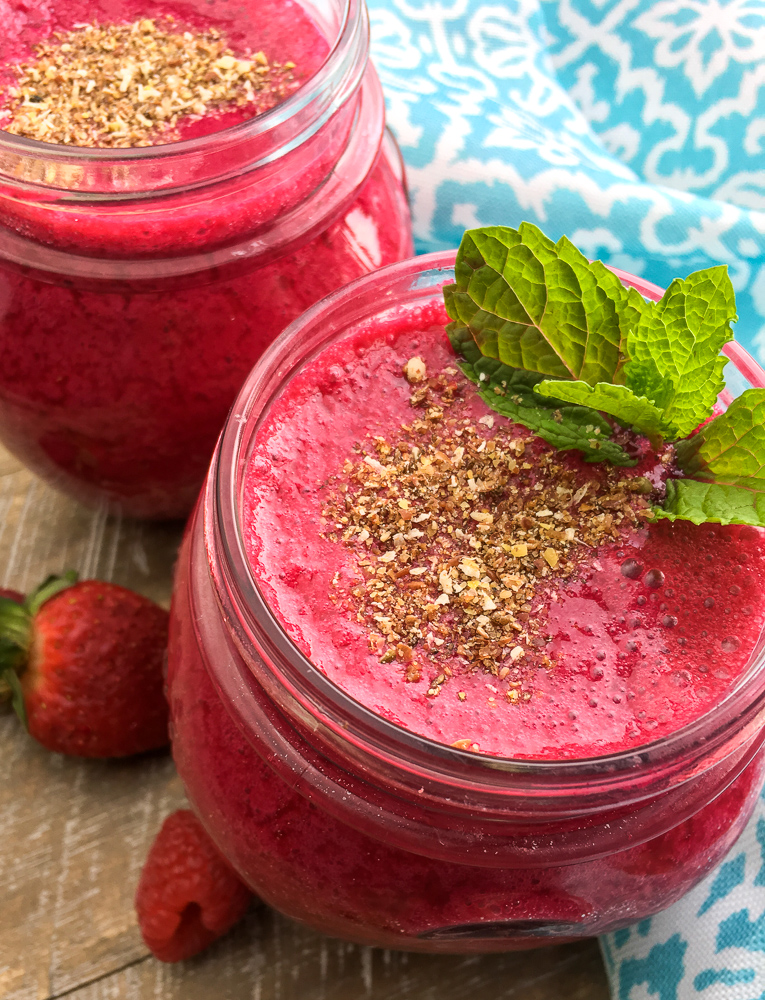 What other recipes should I try?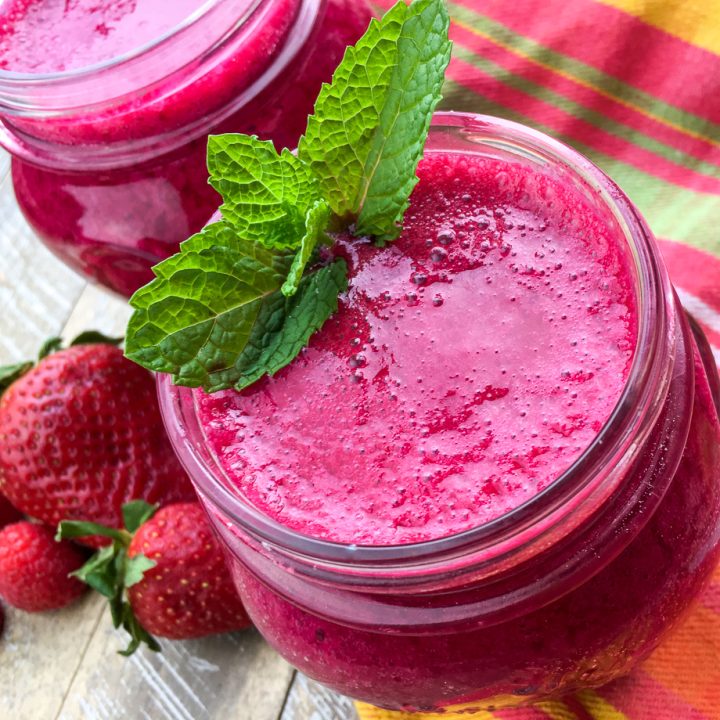 Banana Beet Smoothie with Berries
Total Time:
1 hour
10 minutes
Ingredients
2 large bananas, cut into chunks and frozen
1 c. frozen strawberries
1 c. frozen raspberries
2 large red beets, roasted, peeled, and chopped
2 c. almond milk, unsweetened**
6-8 large ice cubes
1 T. chia seeds***
Optional: 4 sprigs fresh mint, for garnish
**Can substitute water for brighter red color and fewer calories
Instructions
Add the frozen bananas, berries, beets, almond milk, and ice cubes to a high-speed blender. Cover and blend on the highest setting until completely smooth and creamy, approximately 2 minutes. If necessary, add a little water to reach the desired consistency if the mixture is too thick.
Divide between 4 glasses or mason jars and top each serving with some chia seeds. Garnish each glass or jar with a sprig of fresh mint, if using, and serve immediately. Enjoy!
Notes
Raw or roasted beets can be used in this recipe. However, roasted beets will yield a smoother texture. To save time on busy mornings, wash and wrap the beets in aluminum foil and toss into a hot oven for approximately 1 hour while making dinner throughout the week. Store roasted beets in the refrigerator for several days until ready to use.