Blackberry iced tea is a refreshing and delicious summer drink that combines the classic taste of black tea with the sweetness and tanginess of blackberries.
Blackberry iced tea is not only tasty, but it also has several health benefits. Black tea is known for its high levels of antioxidants. Blackberries are also rich in vitamins and antioxidants, making them a healthy addition to this drink.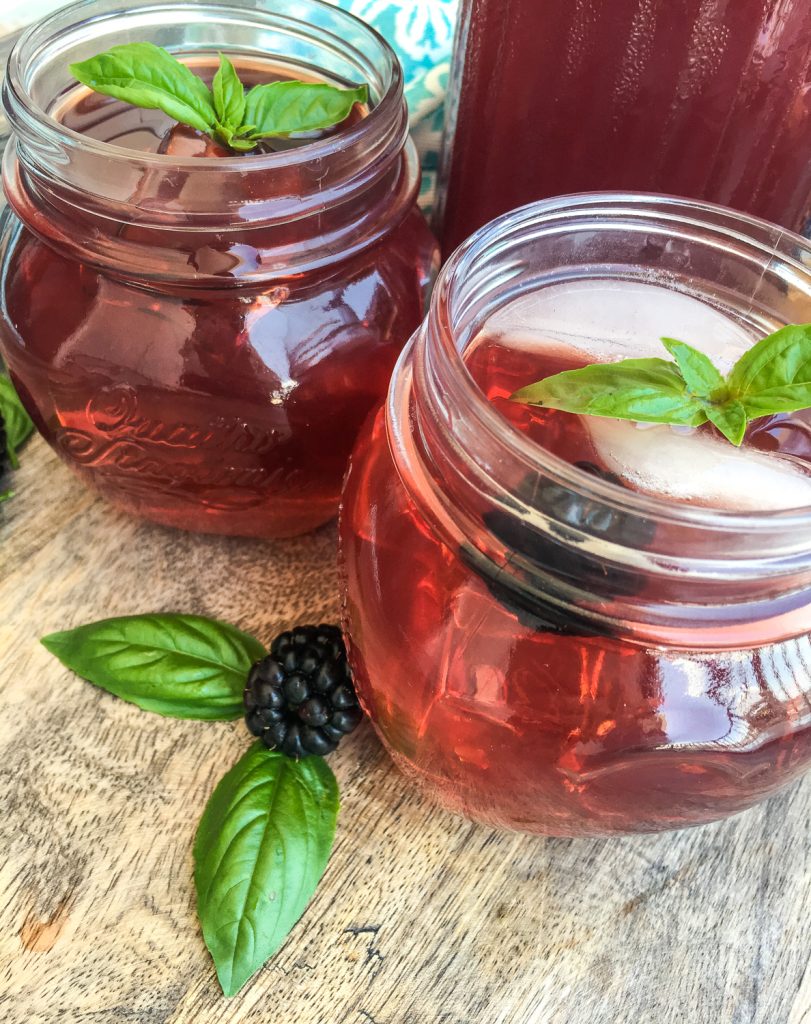 This post contains links to products I like and think will be useful to you. If you click through and make a purchase I make a commission.
Overall, blackberry iced tea is a simple yet delicious summer drink that is perfect for sipping on a hot day. Its combination of black tea and blackberries creates a balanced and refreshing taste that is sure to quench your thirst and satisfy your taste buds.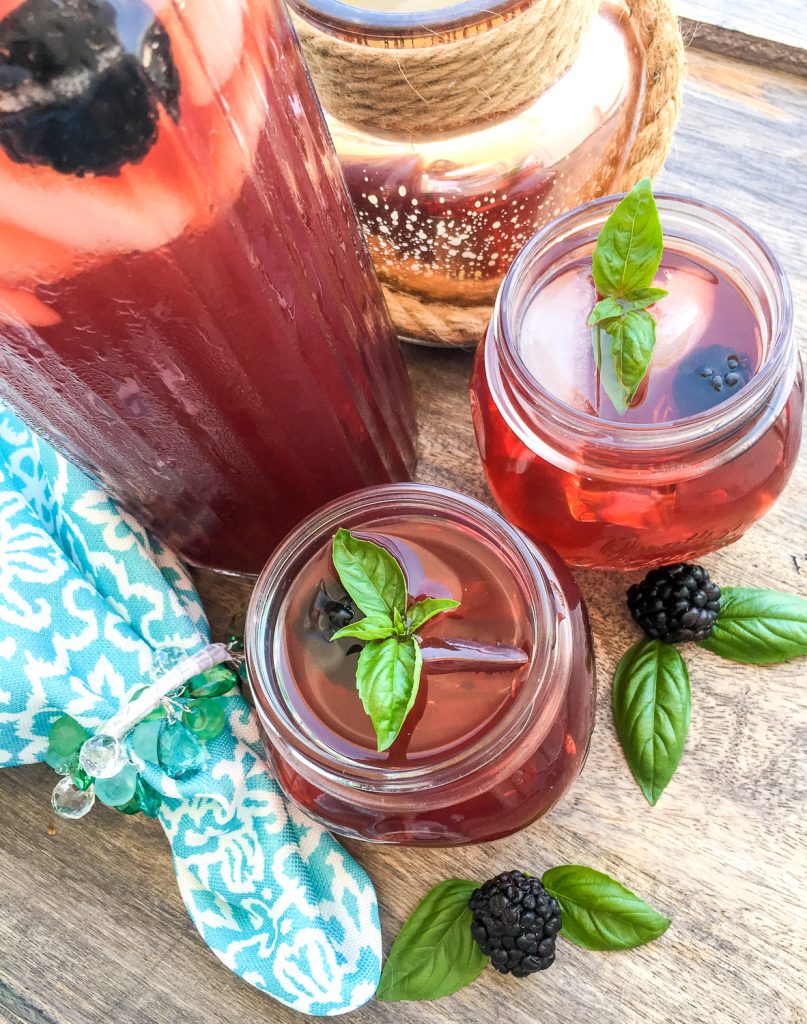 Can you use other types of tea for blackberry iced tea?
Yes, you can experiment with different types of tea for blackberry iced tea. However, black tea is a good choice because it has a robust flavor that pairs well with the sweetness of the blackberry syrup. You could also try using green tea or herbal tea for a different flavor profile.
Can you make blackberry syrup ahead of time?
Yes, you can make the blackberry syrup ahead of time and store it in the refrigerator until you're ready to use it. It should keep for a few days in an airtight container. This can be convenient if you're hosting a party or just want to save time when making the iced tea.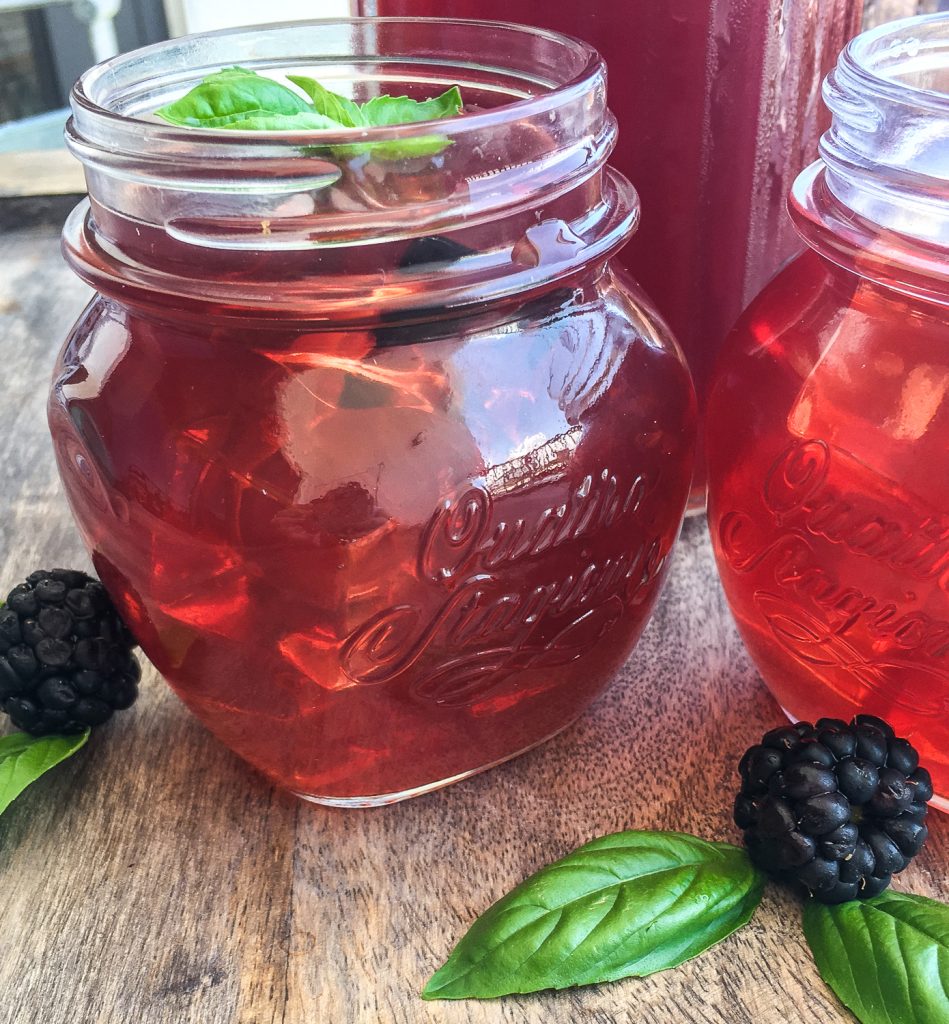 What ingredients to I need to make RECIPE?
⦁ water
⦁ black tea bags, paper tags removed
⦁ blackberries, divided
⦁ basil, chopped
⦁ honey, preferably local
⦁ lemon juice
Helpful tools to make this recipe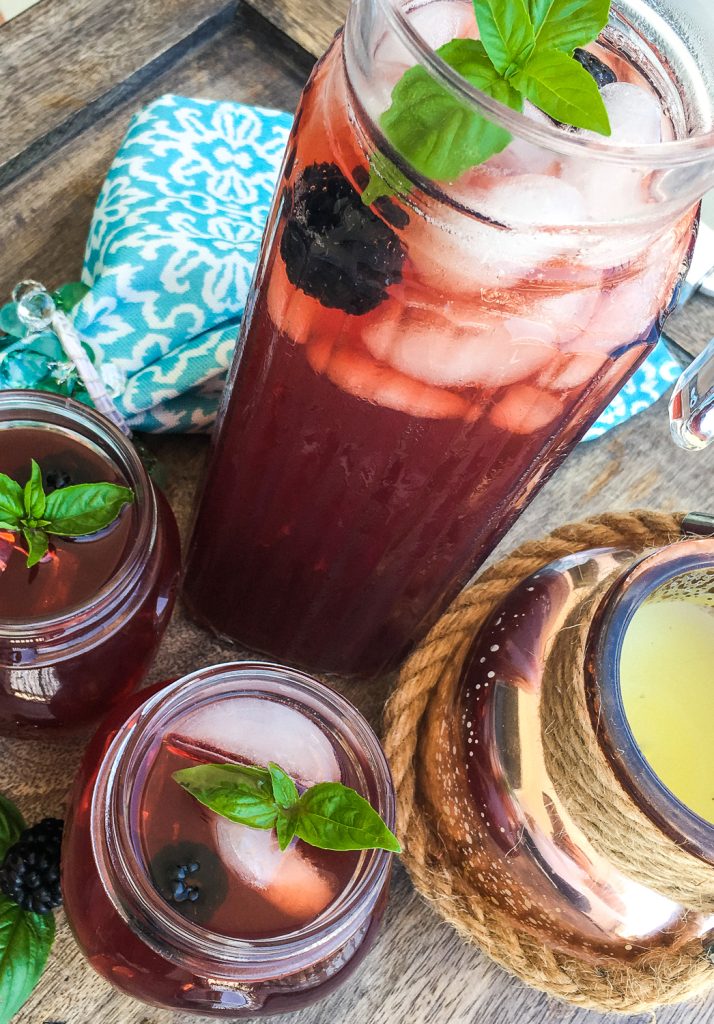 What other recipes should I try?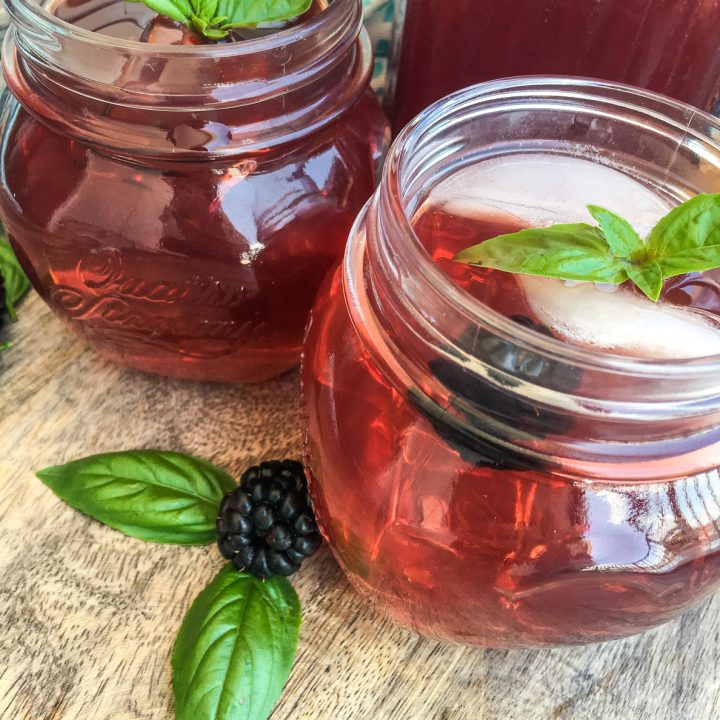 blackberry iced tea
Additional Time:
10 minutes
Ingredients
8 c. water
6 organic black tea bags, paper tags removed
1½ c. fresh blackberries, divided
2 T. fresh basil, chopped
½ c. honey, preferably local
½ c. water
2 T. fresh lemon juice
Optional garnish:
Fresh blackberries
Fresh basil sprigs
Instructions
Add water, tea bags, and a half cup blackberries to Instant Pot® and stir to combine. Add lid and lock into place. Switch the vent to "Sealing" and set the "Manual" setting to 5 minutes.
While the tea is brewing, add remaining blackberries, basil, honey, and water to saucepan set over medium heat. Cook, gently pressing on the blackberries to release their juices while continually stirring the mixture to combine, for 4-5 minutes. Once honey is completely melted and the mixture starts to thicken, remove from heat and set aside.
When cook time on Instant Pot® is complete, allow pressure to release naturally for 10 minutes, then do a quick release to release any remaining pressure.
Carefully strain hot tea mixture with a fine mesh strainer. Pour the reserved liquid into a large, heat-resistant pitcher and sweeten with the blackberry honey simple syrup, to taste. Add fresh lemon juice and stir to combine.
Serve immediately over ice with fresh blackberries and a sprig of fresh basil for garnish. Enjoy!